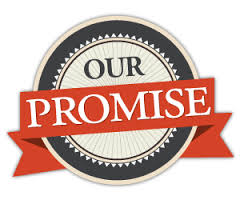 At Bayside Auto Group we strive to become your partner in your car buying and owning experience. We want our customers to feel comfortable when they walk in our dealerships. Comfortable in the knowledge that we will treat you like members of our own family.  We will deal with you in a straightforward, transparent manner that takes the uncertainty out of our process.  We want you to leave Bayside Auto Group knowing that your experience was these 3 things:
Simple.
We know that buying a car can be confusing.  And often intimidating.  Our job is to make the process
comfortable
for you, and
easy
to understand.  From beginning to end, one of our
experienced Managers
will be involved in the process. Our Managers provide you with
expertise
and
confidence
from start to finish.  We explain the steps, and provide you with the
tools
to make your decision easier, and your time in the dealership stress-free.  We let you know what you need to bring with you before you ever come to the dealership, as well as what you can expect with your appraisal.  It's all on our website AND explained by your sales team.  No surprises, just clear, easy steps.
Honest.
We believe that once you are a
Bayside
customer, you will maintain that relationship for years.  We feel this is true because referrals are the mainstay of our business.  And our customers refer their friends and family to us because they know that we can be trusted to tell them the real story.  From availability to price and options, our mission is to help you find the
RIGHT
vehicle, at the price you can afford.  There is no run-around.  Just an honest, straightforward plan to find the
right fit
for you.
Fair.
Our pricing strategies are
some of the best
.  We have done our
research
to make sure that the price we set is
our best
within each brand, model and location.  We take all of the
available incentives
into consideration and apply those which are applicable to each customer.  We know that
the bottom line
is the most important number you see, and it is our job to
get it right
.  Our prices and offers are competitive in real time.  And our customers know that they are getting our
best deal possible.